University of Maryland and NSF Announce REU Program: Summer 2018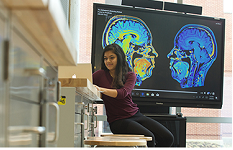 The Fischell Department of Bioengineering, with support from the National Science Foundation, is offering exciting research opportunities in bioengineering research for through its summer Research Experience for Undergraduates (REU) Program. The program is designed for undergraduates who are interested in exploring new approaches to engineering cells, tissues, and organs. It will take place June 4 – August 10, 2018.
This is a 10-week summer program where undergraduate students will be enlisted to investigate new engineering technologies for constructing and mimicking tissues and organs. Each research project will be a collaboration between the University of Maryland and the U.S. Food and Drug Administration (FDA), making this Research Experience for Undergraduates unlike any other available in the country.
The deadline to apply to this Research Experience for Undergraduates (REU) program is Friday, March 9th. Students are strongly encouraged to apply ahead of the deadline as admissions will be processed on a rolling basis.
Read more at: http://www.bioe.umd.edu/undergraduate/reu2018
Published February 26, 2018