Fisher Elected IAMBE Fellow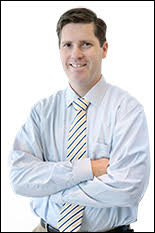 Fischell Family Distinguished Professor and Chair John P. Fisher (Fischell Department of Bioengineering) was elected Fellow of the International Academy of Medical and Biological Engineering (IAMBE). Election to IAMBE represents a highly selective process in recognition of distinguished contributions to and leadership in the field of medical and biological engineering on an international level. Fisher will be inducted along with 27 distinguished colleagues during IAMBE's virtual celebration, held in conjunction with the Carnegie Mellon Forum on Biomedical Engineering on Sept. 18, 2020.
In addition to serving as BIOE chair, Fisher is also director of the National Institutes of Health-funded Center for Engineering Complex Tissues (CECT), a joint collaboration between researchers from the University of Maryland, Rice University, and Wake Forest Institute for Regenerative Medicine. CECT aims to create a broad community focusing on 3D printing and bioprinting for regenerative medicine applications. As the principal investigator of the Tissue Engineering and Biomaterials Laboratory, Fisher leads his group in investigating biomaterials, stem cells, bioprinting, and bioreactors for the regeneration of lost tissues, particularly bone, cartilage, and cardiovascular tissues.
Prior to his election to IAMBE, Fisher was elected Fellow of both the American Institute for Medical and Biological Engineering (2012) and the Biomedical Engineering Society (2016). He is currently co-editor-in-chief of the journal Tissue Engineering, as well as the Chair of the Americas Chapter of the Tissue Engineering and Regenerative Medicine International Society (TERMIS-AM).
Published August 11, 2020